PROFILE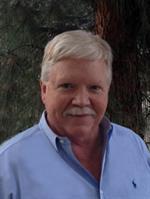 Mark Russell, AIA
Principal Architect
Mr. Russell has directed the design efforts for Radian Design Group, Inc. (RDG) since it was formed in 2011. With over 30 years of experience as an architect he has been responsible for the development of some of Bakersfield's most prominent buildings. His current experience includes private school work as well as work with the California State University system. Previous experience included nearly eighteen years as the County Architect for Kern County and the Construction Services Division Manager with support staff of 22 licensed architects, engineers and inspectors. Prior to his years with the County, Mr. Russell was Principal and Director of Design for his own mid-sized architectural firm with lead design experience on successfully completed projects ranging from Ridgeview High School for the Kern High School District to the $32,000,000 Administrative Center for the County of Kern. His firm had completed design work for major corporate clients such as IBM, ARCO, Occidental Petroleum, Chevron and Unocal in addition to numerous public clients including School Districts, Cities and Counties throughout California. Projects designed by his firm exceeded $250,000,000 in construction value over a thirteen year period including ten public works projects for the County of Kern. During his architectural career Mr. Russell has personally designed, or supervised the design, of over four hundred private and public works projects with a construction value in excess of $500,000,000. Radian Design Group is currently serving public and private clients throughout the San Joaquin Valley with four licensed architects having a combined 100 years of experience in developing projects of all sizes. Our experience in educational facilities, medical, public works and private client projects has quickly led to return clients being the core of our business.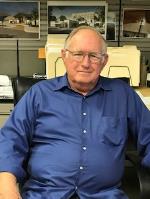 Glenn Hartzell
Senior Project Architect
Project Architect with over 37 years of experience covering all aspects of Architectural design and planning. Glenn was a sole proprietor of his own firm for 17 years. Experience in educational facility design has ranged from new schools, additions, modernizations, as well as modular and relocatable buildings. Other facility design has included building remodels and additions for numerous communication companies. Relative experience in the fields of construction management and electrical contracting has provided a well-rounded balance in the practice of architecture.